It's New Year's Eve Day!
A year ago today we were having our non-wedding wedding. (Due to complications, we legally married a couple of weeks earlier, which is when we celebrate our anniversary.) The highlight of the night was a fireworks display at midnight over the lake.
Our nonniversary seems like eons ago!
At least my year has been less eventful than RHONY's Luann de Lesseps who was also married on New Year's Eve (she's now divorced, was arrested, and is in rehab.)
We are ringing in the New Year with friends at a low-key celebration. The dress code is cozy, which is just fine by me. I've had years of sparkle and stilettos and crave comfort and camaraderie more.
Plus, they are promising seven kinds of cheese!
I plan to bring my favourite cheese dessert of Blue Cheese, Toasted Walnuts and Honey. You dry toast the walnuts, pour some honey over the blue cheese and voila! A savoury dessert.
I'm not sure what I will wear. Perhaps a poncho over black velvet leggings and a top.
I have a Scottish wool one from HBC.
Or this one from BB Dakota X FitFabFun that I've worn to death.
I surprisingly love the FitFabFun box. I thought it would be a bit scammy since they advertise so much, but the contents have been great. My daughter and I split one last year and between the two of us, I think there was only one item that did not get used. In my months of non-shopping, I'm sure I'll be thrilled when it arrives (I prepaid for the Spring box last year.)
Each January, I pick a new devotional to read. Last year, I followed Joyce Meyer's Trusting God Day by Day: 365 Daily Devotions. This year, I'm shopping my bookshelf and I'm walking through the Women of the Bible Devotional: Inspiration from the Lives, Loves, and Legacy of Notable Bible Women and the One Thousand Gifts Devotional: Reflections on Finding Everyday Graces. Neither follows the calendar year, but that allows for missed days.
I've had an LV agenda with Filofax inserts since the beginning of time and so I'm not in need of a new agenda.
If I were, the Emily Ley ones are pretty.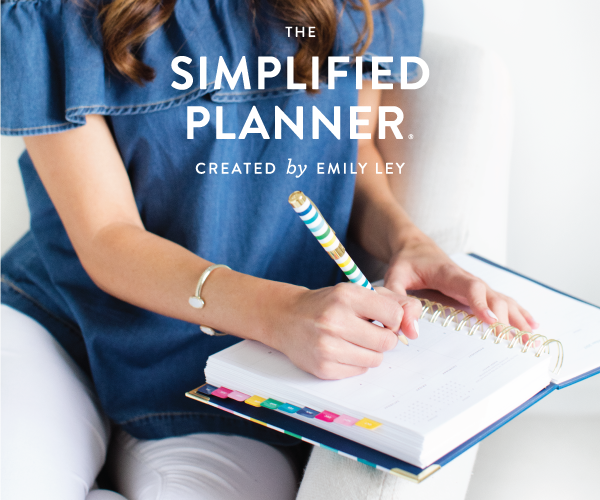 What are you doing for New Year's Eve? A big party? Celebrating at home? Or setting the clocks ahead so you can celebrate midnight at 10pm?
Xx